Did you know Colgate is in more homes than any other brand on the planet? They have done more for the health and hygiene of people than any other healthcare brand. It's a brand like no other. It is also a challenge for creatives to work on. But, done right it can be fulfilling because of its immense reach.
Creative Director | Agency Lead
We love designer labels because they tell the world who we are. That was the beginning of the 'Designer Smile' idea we created for Colgate Optic White. A partnership with Refinery29 elevated the brand into a true fashion accessory and pushed it into popular culture.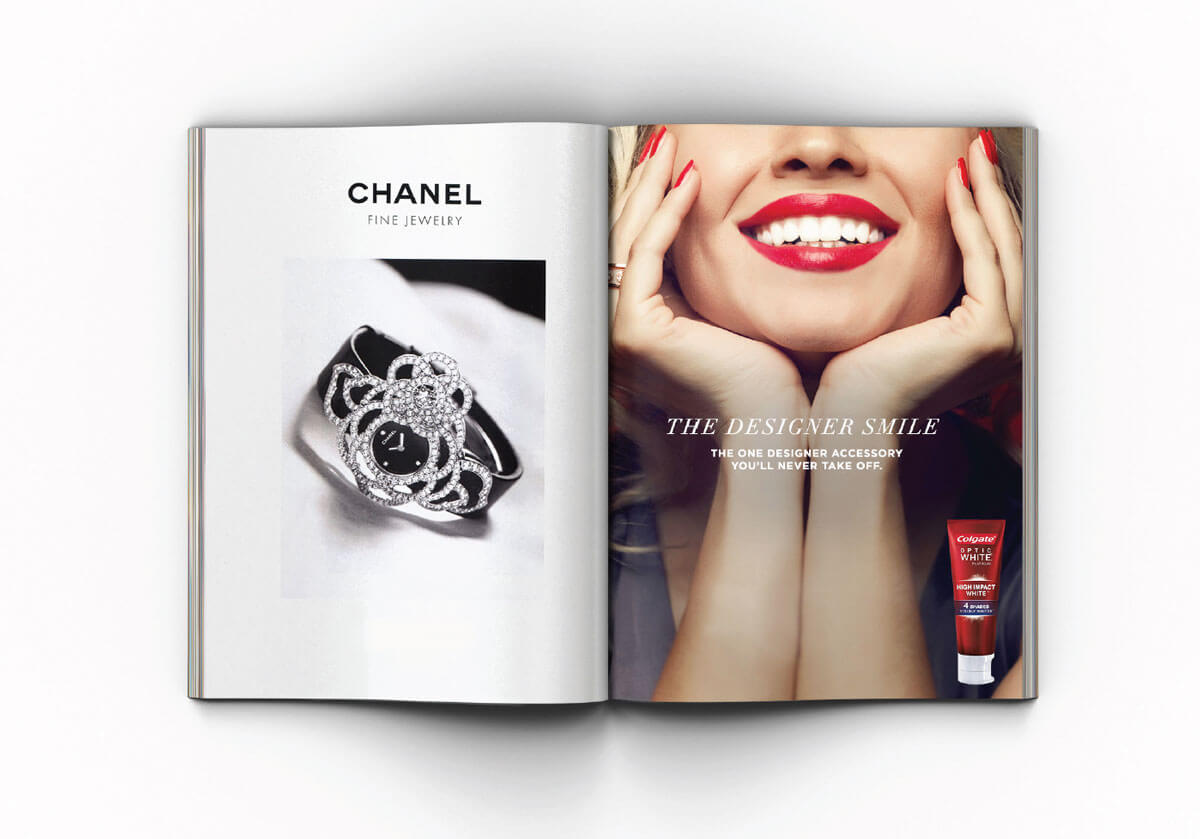 Select influencers formed a 'Smile Squad' who used Instagram to interact, engage, and invite consumers to 'designer' events across the nation.
Refinery29 created buzz worthy, daily ways to keep the Designer Smile going.
If something's cool, it starts to trend within minutes. The Designer Smile commercial was a nod to that phenomenon, backed by social influencers and their fascination with instant messaging and micro-blogging. Not exactly a work of art, but that little nudge on TV moved the brand into the beauty space.
Creative Director | Writer
Parents don't want 'tooth fairy' moments because of bad mouth hygiene. As a kid, you want a visit from the tooth fairy. So, for 'Colgate kids', we teased out an online experience to help them trick the tooth fairy into visiting them. All for a good cause.
Creative Director | Concept
Colgate Palmolive has an internal 'Shark Tank' which rewards and funds innovative ideas. This idea helped us win. Based on a horrifying truth that a third of all the food in America ends up in the trash. For a brand like Palmolive that cleans up plates, food conservation was a natural fit. We created an app called 'Foodlyzer' that measures the dollar value of leftovers on the plate. The user gets to donate that amount to a hunger based charity or make a pledge to conserve food and join a movement called 'Clean up your plate, America'.