rufus – the unfinished case study
Every year parents take their children to circuses to watch tigers and lions perform. We had to kill that nostalgia and reveal the brutality of what happens after the spotlights disappear. We started with an ambitious and intriguing idea that used the internet's most-watched animal – the cat. Mashable went rogue on the idea, but still the unfinished campaign created a stir.
Mashable hijacked a well-intended PR request to help Rufus the Cat video go viral. They unraveled the whole effort to save circus cats with their misguided article. Self-indulgent or true journalism? The public reacted positively in the end.
See the original Rufus video intended to start a digital manhunt: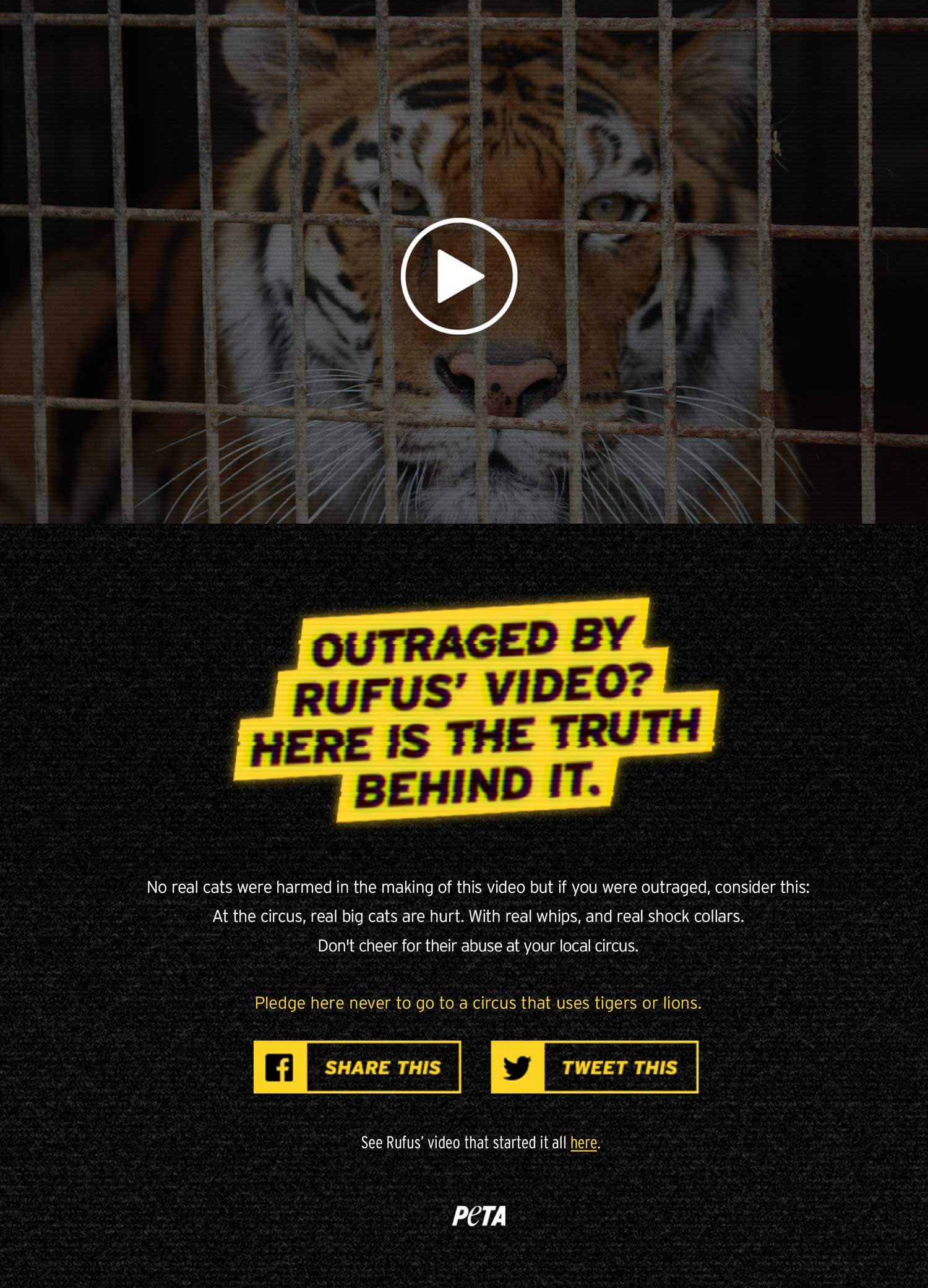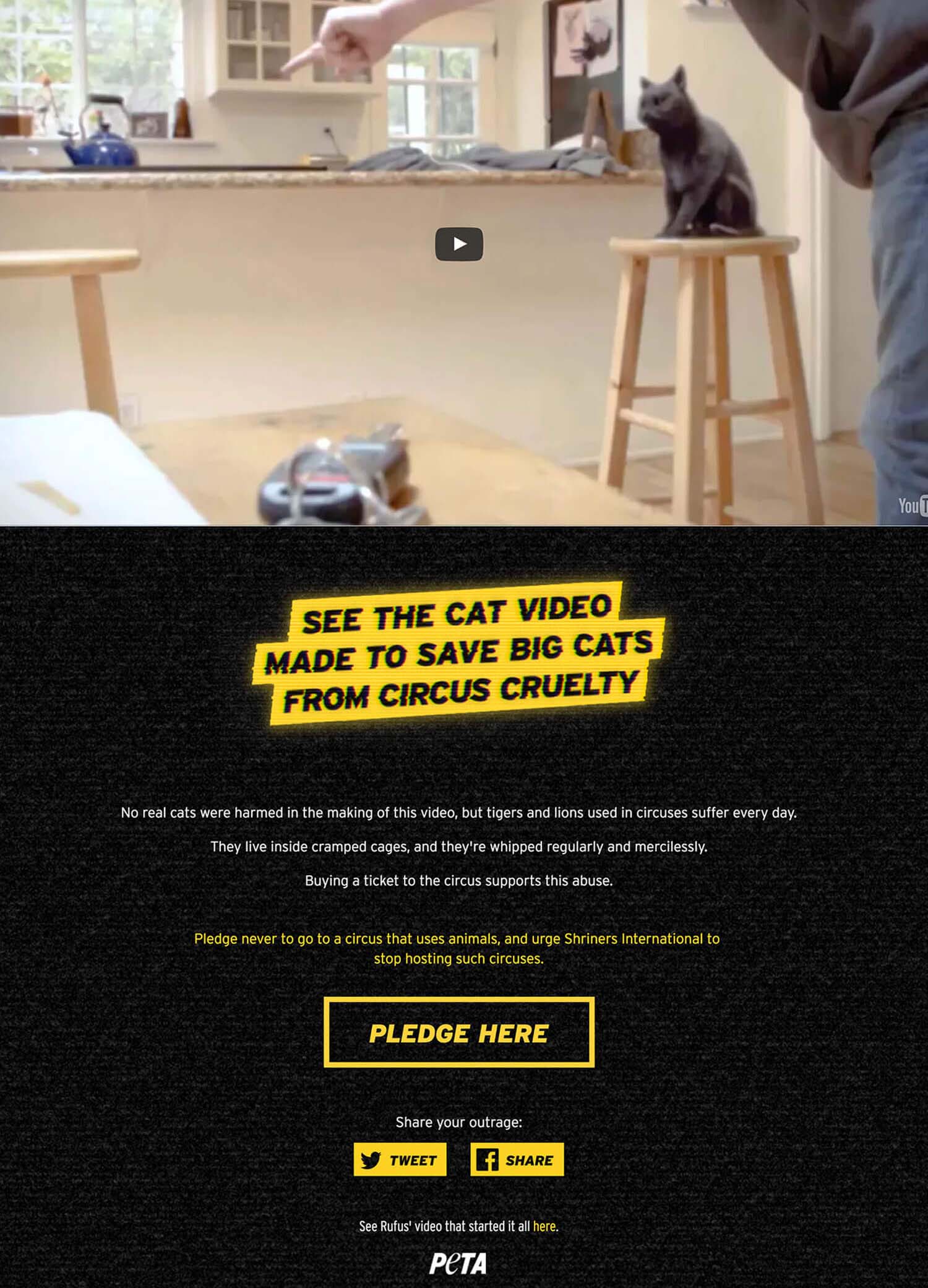 Watch how the Agency, PETA and the SFX company created Rufus:
Millions of impressions through media outlets like Washington Post & HuffPost fueled awareness of this important cause. And the public responded: