Creative Director | Writer | Product & Brand Director
A small basket of crusty, freshly baked focaccia half wrapped in white linen, arrived at our table. "Like good bread?", asked my client, as we dipped hand-ripped pieces of bread into a shallow plate of aromatic EVO. The next day we started a pizza brand from scratch. Sometimes you get to create a product or turn it into a brand. This time I got to do both.
I helped craft every part of the story for this brand – from creating a name, the logo, methodology of the process, user experience at the store, packaging, culture code, website, photography, and the menu itself. Scissors & Pie was a pizza brand like no other on Newbury Street in Boston.
The crust was the story. Thick, yet light as air so it can hold up to any kind of topping. Scissors & Pie revolved around that story of the 'the lightest and airiest crust in America'. The photography featured 'air' as the crust along with raw ingredients, rather than the traditional steaming, blistered pizza.
Every square piece was hand-cut on demand, with a pair of scissors. And that tool became our icon for how we made our pizzas matter.
When I walk into your business, I'm all in.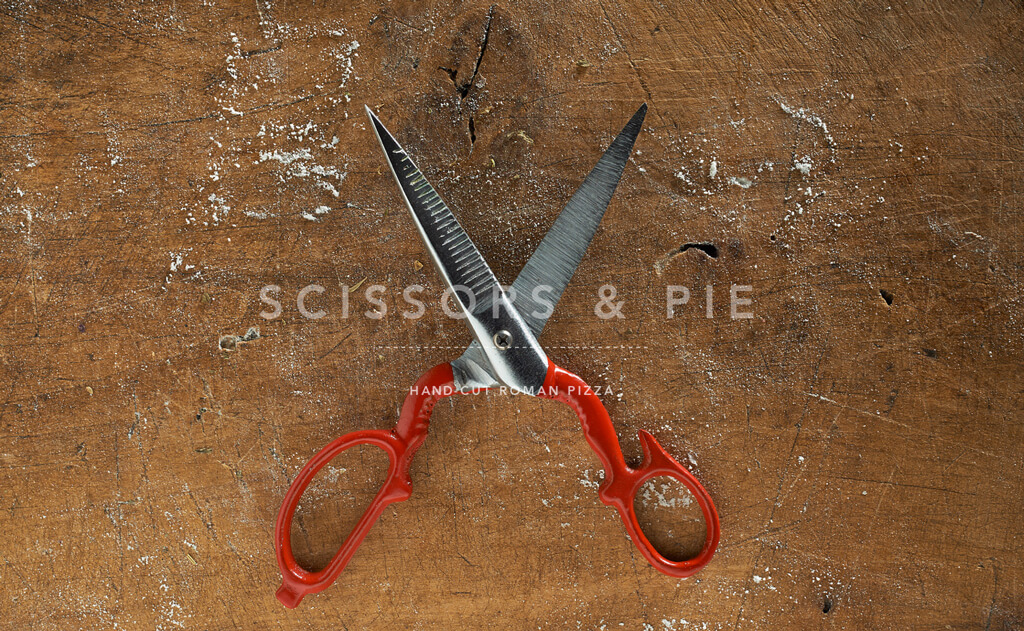 Not all pizza dough is the same, so we branded our dough. The Master's Blend was a unique combination of winter wheat, summer wheat, soy, and rye with centuries old yeast from Rome.
Pizza wheel is out. Scissors is in.