The world's biggest male brand deserved iconic advertising. Not clinical demos or guy-gets-girl scenarios. We changed the ethos of the brand with a simple insight that men shave to get things done. No one sits on a couch after they shave. Gillette turned from a brand of grooming to a brand of doing. As the creative lead for European and Latin American markets, I helped drive integrated campaigns that celebrated that outlook of doing.
Creative Lead | Agency Lead | Concept
How do you reconcile a premium brand with a value message? The man who shaved around the world became a classic lesson in reframing value at Gillette. A premium razor found its own against cheap, disposable razors without flinching. We picked a guy who had never stepped out of the country and gave him a razor with one cartridge. He travelled around the world and shaved everyday, for 5 weeks. His experiences and encounters with iconic men in each culture became interesting content. Like all journeys do, this one changed him as a person. The only thing that didn't change was his razor.
Creative Lead | Agency Lead | Writer
Disposable razors cut and chafe skin. But tough men didn't care. We got their attention in a rather alarming way – a live shave with the sharks, in the middle of the Bahamas. A compelling message of fewer nicks and cuts delivered through a gripping demo dubbed as 'The World's Scariest Shave'. A strategic tie-up with Shark Week pushed this brand into culture.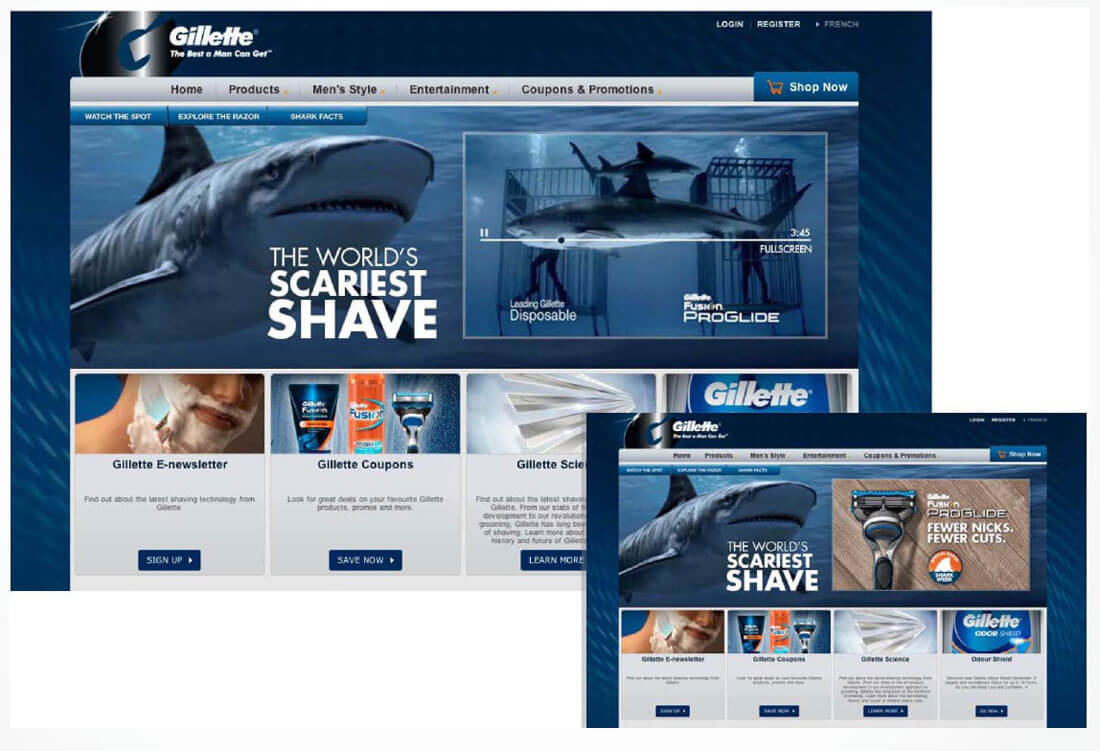 Creative Director | Writer
A simple billboard idea turned into an iconic outdoor spectacular that even The New York Times decided to write about. And so did ESPN. With over 26 million organic impressions. Ingenuity beats budget every single time.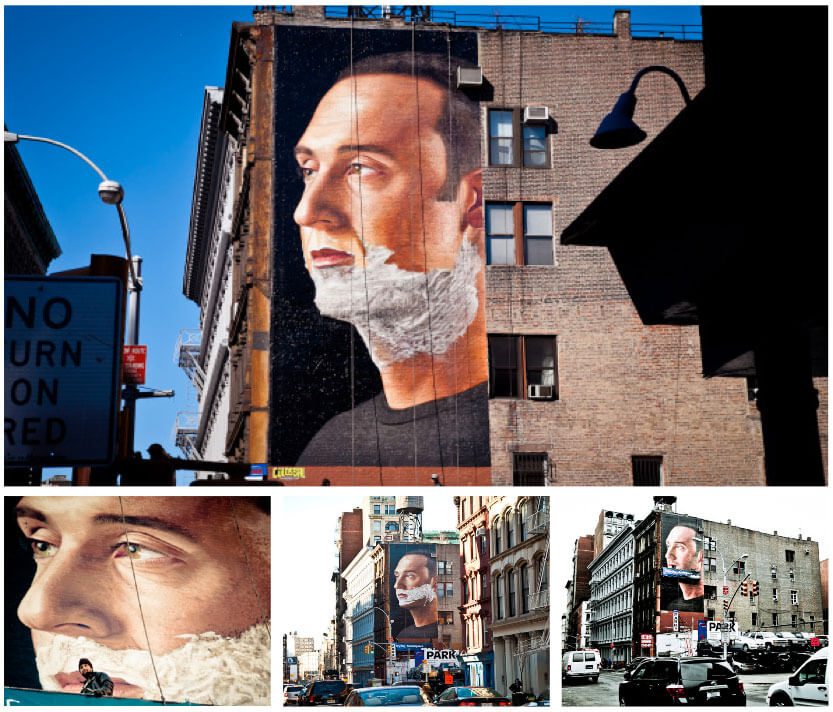 Your face is a valuable asset. In job-starved Latin American markets, the first impression can make all the difference at an interview or an important occasion. This film, directed by Adrien Brody, underscored that with real, everyday people.
Creative Director | Writer
Hipsters and razors are not exactly mentioned in the same conversation. We decided to challenge that with a bunch of irreverent posters that made beards a bit more awkward to sport. How do you say fuggetaboutit?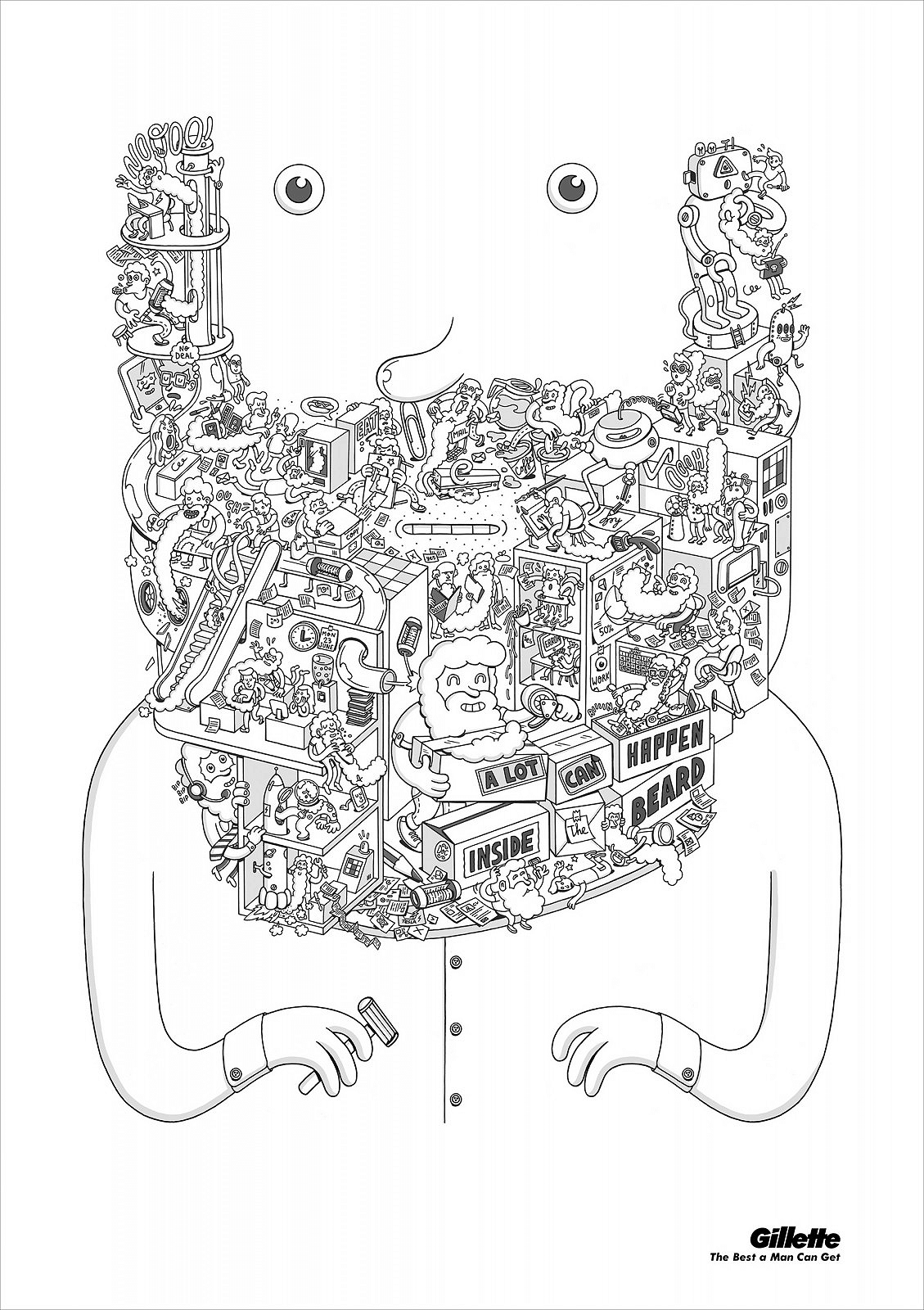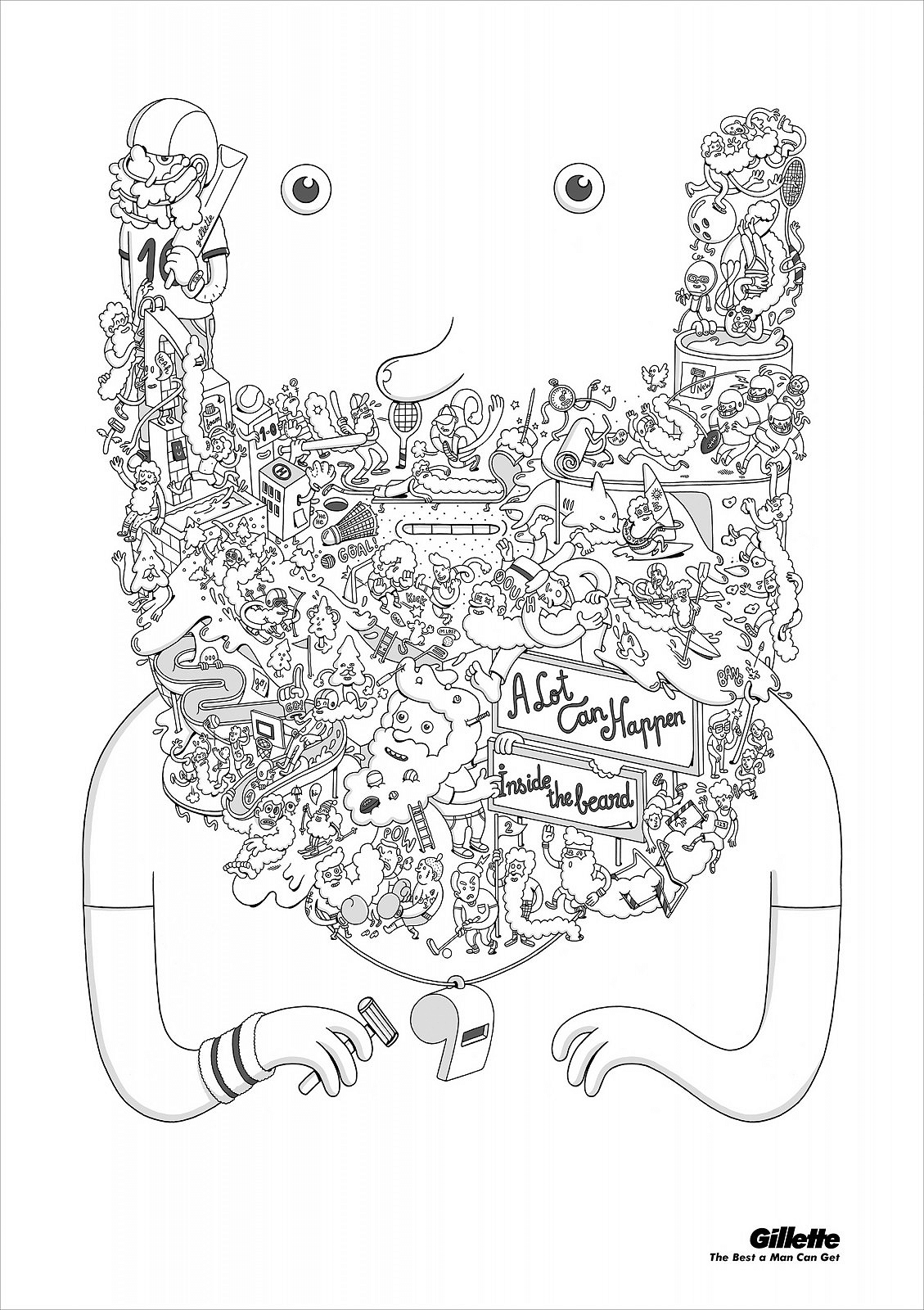 Creative Lead | Agency Lead | Concept
Old Spice is about macho men. Axe is about snagging the girl. We decided to go for people who love to train, at sport or work. After all, 99% of sweat happens during training. Which means Gillette can sell more deodorant. This campaign became a movement that turned entire cities into personal gyms.
Creative Lead | Agency Lead
No deodorant brand has given people the licence to sweat. This one did it with an epic film. The things you can do with sweat.
A good product benefit doesn't necessarily mean it will benefit you in every situation.
Creative Director | Concept
The wrong razor can be a scary thing everyday. We used Halloween to make that message come alive on the streets of Soho, NY.